Products and Services
In addition to a range of software engineering services, Winwaed Software Technology LLC also sell a number of products. Here are our current products:
The Ultra Mileage system is capable of very fast batch route distance and travel time calculations. Calculation speeds approach 1000 routes per second on a modern PC. Ultra Mileage uses OpenStreetMap road data, enabling it to calculate routes for anywhere in the world.
Ultra Mileage includes an Ultra version of our MileCharter product for mileage table computations. Ultra also includes One2OneMileage which is a version of our MPMileage product for calculculating point-to-point route lists.
See the Ultra Mileage website for further details, documentation, free trial, and purchase options.
Caliper's Maptitude® is a fully featured GIS system primarily aimed at business users. As such, it represents an extremely powerful system at a fraction of the cost of products from ESRI,etc. We sell a number of plug-in tools for Caliper Maptitude, and we can also write customized utilities to meet your specific Maptitude needs.
Our Caliper Maptitude tools are sold through the Mapping-Tools.com website, and they are also listed on the Maptitude products page. We also have a growing list of articles and tutorials for Maptitude.
In recent years, we have written a number of custom Android apps for customers, and have just started launching our first publically available apps.
A mobile (Android) version of our popular MileCharter product is now available. MileCharter for Mobile allows you to find the closest customers to your location using the current driving conditions. It can also find the best route through all of your local customers. See the MileCharter for Mobile website for further details.
A Roman Numeral Calculator is also available. This is a simple novelty demonstration app, but is free to download from the Google Play store with minimal advertising.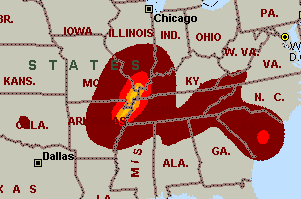 Microsoft have now discontinued MapPoint, but our MapPoint tools continue to be available through the Mapping-Tools.com website.
These mileage charts cover every continent (except Antarctica), every country in the world, and component regions (States, Provinces, etc) of these countries.
Each chart lists driving distances and route travel times for a maximum of 1000 cities with a population above 1000. City locations and populations are taken from the GeoNames dataset. OpenStreetMaps is used for the routing database. The sheets are distributed as Excel workbooks and are distributed under the Berkeley (BSD) license.
See the Pre-Computed Mileage Charts website for full details, including city listings.